Our Story
I'm glad you are here! Creating New Tails came about from my personal journey with living with Crohn's disease.
"I've discovered that people either survive or thrive in life, regardless of the pain and suffering we endure. training service dogs reminded me that I have the choice, and that I choose to embrace life and thrive!"
Thank you for taking a moment to learn more about my mission to bring awareness to the IBD world of how a certified canine companion can change your life. I invite you to learn more about how I help my clients and then when you are ready I am here for you!
Contact Us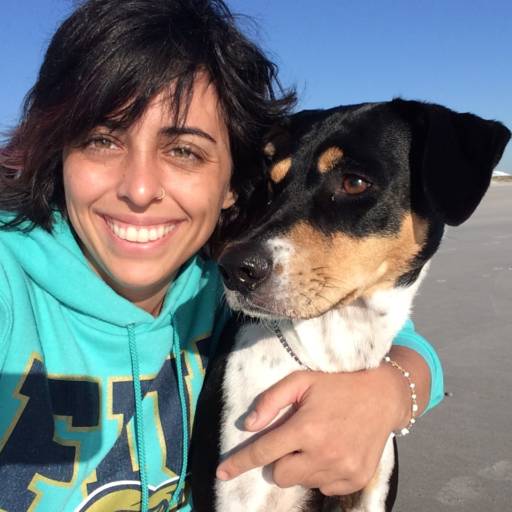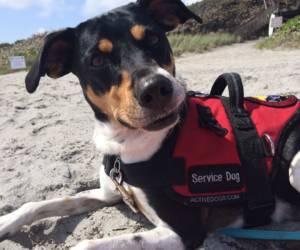 "Hi I'm Rosie, a street dog from the Bahamas – they call us Potcakes. After rescuing me as a puppy, my owner Jillian realized that I was capable of helping her manage Crohn's Disease and so much more. She began training me to do simples tasks that made managing Crohn's Disease and her struggles in life, like having a gluten allergy so much easier. When she saw what a natural I was she began training me to be the amazing service dog I am today!"
Journey & Mission
I understand the hardships and discouragement a chronic disease can bring, having such a toll on a person. At twelve years old I was diagnosed with Crohn's disease. I have suffered year after year with harsh limitations and chronic pain. As my diseased progressed, my aspirations for a healthy life slowly dissolved. After each surgery, ER visit, and traumatic medical experience my motivation to live the life I wanted to seemed to be as meaningless as the gum stuck under a table; disgustingly out of place. After my surgery in April 2011, being on the brink of death, I was finally able to see that although I may be alive, I certainly was not living. It was time to make a change. My first step towards living, as silly as it seemed, was adopting a puppy named Rosie. My little puppy raised me out of the reality I had created over the past decade. My sweet Rosie reminded me of my purpose: helping others. At the time I did not know, but by letting this puppy into my life I was embarking on a beautiful relationship and discovery.
Rosie taught me to always live in my joy, live in my passion and love as she does.  Rosie guided me on this journey and together we found our purpose.   This is my mission in life.
Learn More About How I Help My Clients
I trained Rosie to be my service dog. Although I did not know of anyone who had a service dog to help with Crohn's Disease, I knew Rosie would become the trendsetter! I was able to train Rosie multiple skills and she became even more eager to learn. I taught her picking up and carrying items, opening and closing doors, giving me balance, detecting ostomy leaks, and finding help. When my disease wanted to bubble to the surface, through allergic reactions or upcoming surgeries, Rosie was there to help. As I trained this little 38lb mixed breed, I saw her personality blossom as her desire to work became even more clear. We have come a long way, and it has been very gratifying to see the lives we have touched. Let us help you too.