Service Dog Training with Compassion and Expertise.
Creating New Tails is a service dog training company that trains service dogs with compassion and expertise. It is a specialty training program that helps people who need an extra hand in life by offering the perfect service dog for your needs.
LEARN MORE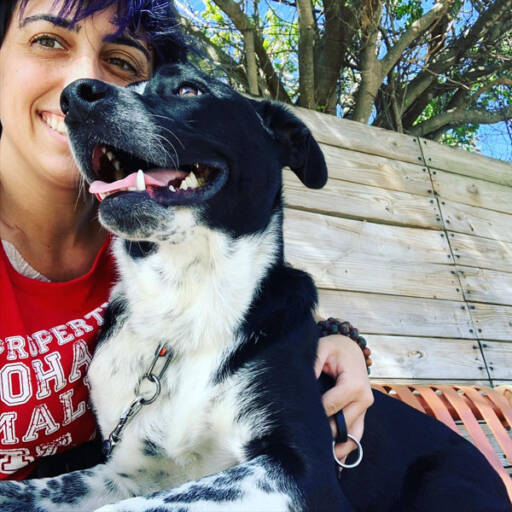 Unique
Creating New Tails recognizes that each client has their own unique requirements for training and financial purposes.
Personalized
One size does not fit all in in our dog training program.
Training
Creating New Tails offers multiple options of choosing the perfect dog and the perfect method of training to best suit the client's needs.
Our Specialties
PERSONALIZED DOG TRAINING​
Basic Obedience
High Level Obedience
Behavior Modification and Problem Solving
Competitive Dog Training
Puppy Foundation
SERVICE DOG TRAINING​
Gluten Detection
Dairy Detection
Food Allergen Alert
Migraine Alert
Seizure Alert
Diabetic Alert
Medical Alert
Mobility Support
PTSD Assistance
Autism Support
Psychiatric Response
Anxiety Assistance
What is a Service Dog?

(American Disability Act)
Under the ADA
A service animal is defined as a dog that has been individually trained to do work or perform tasks for an individual with a disability. The task(s) performed by the dog must be directly related to the person's disability.
How can a Service Dog assist you?
Each service dog is specifically trained to their owners personal needs based on their medical condition.  A Service Dog helps individuals with limitations live a normal life with a sense of independence they deserve.
Service dogs can accomplish these basic tasks* :
Autism Spectrum  .  Psychiatric Response .  Disability Assistance
Tracking Services
Finding an Exit
Finding a Person (Autism Elopement)
Search for Assistance – Find A Caregiver
Psychiatric Test
Searching a Room for Intruder
Retrieve Medication and Other Items
Open Doors and Cabinets
Find Specific items ( eg. Keys)
Carrying Items ( Groceries / Shopping bags / Laundry)
Turn On and Off Lights
Pick Up Mail
Pick up and Retrieve Phone
Take of Shoes and Socks
Assist with Walking (Bracing w/ weight bearing support and balance)
Alert Owner to Sounds (doorbell, phone, etc)
Alert Owner Before Seizures
Alert Owner to of High and Low Blood Sugar
Redirect from Streaming
Redirect from Self Harm
*Much more tasks can be customized to the needs of specific individuals.
"A service dog can do so much for someone with any shape of a disability. You could be blind or in a wheelchair. You could have anxiety or a learning disability or even a GI illness that you can't see. As long as that dog aids you in the help you need it is serving you. Respecting a service dog, and the work they do for their owner, is respecting that person's disability. But keep in mind, a disability doesn't define who a person is." – Jillian Skalky
This error message is only visible to WordPress admins
There has been a problem with your Instagram Feed.